Compact Seal 2H2
Compact seal for heavy-duty hydraulic applications, only for divided pistons.
Application Range
Pressure: ≤ 500 bar
Temperature: -40 °C / +100 °C
Sliding Speed: ≤ 1 m/s
Standard Material: 0001K
D'autres matériaux sont disponibles pour très élevées ou très basses températures de fonctionnement. Pour des informations détaillées, veuillez consulter le catalogue PDF spécifiqueou contacter nos ingénieurs d'application.
Load product catalog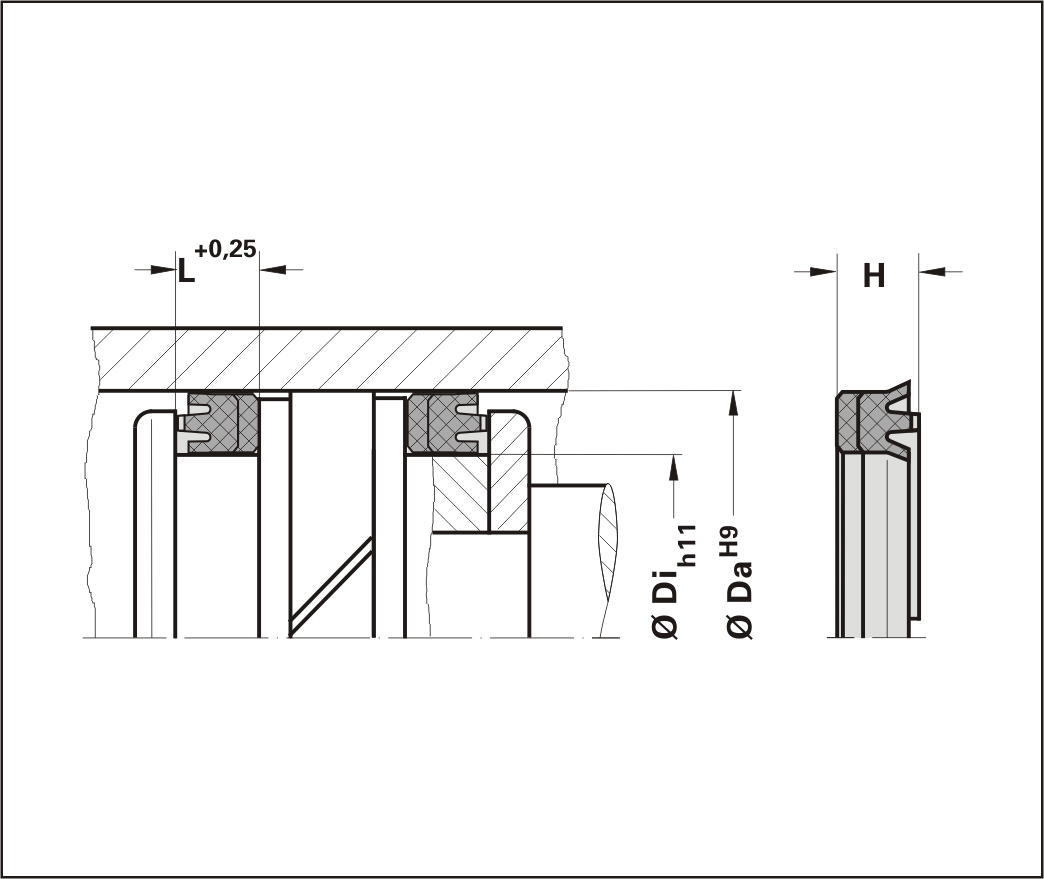 Are you missing materials or dimensions?
Feel free to contact us!
Our sealing experts will be happy to advise you!
Filter
| | Da [mm] | Di [mm] | H/L [mm] |
| --- | --- | --- | --- |
| Min: | | | |
| Max: | | | |
| | Material selection |
| --- | --- |
| Material: | |
| Material No. | |
| Profile | Da [mm] | Di [mm] | H/L [mm] | Material | Mat. No. | V | Quantity |
| --- | --- | --- | --- | --- | --- | --- | --- |