Seal Wiper 1PG
Seal wiper with increased wear resistance for pneumatic applications.
Application Range
Pressure: ≤ 10 bar
Temperature: -20 °C / +80 °C
Sliding Speed: ≤ 1 m/s

Load product catalog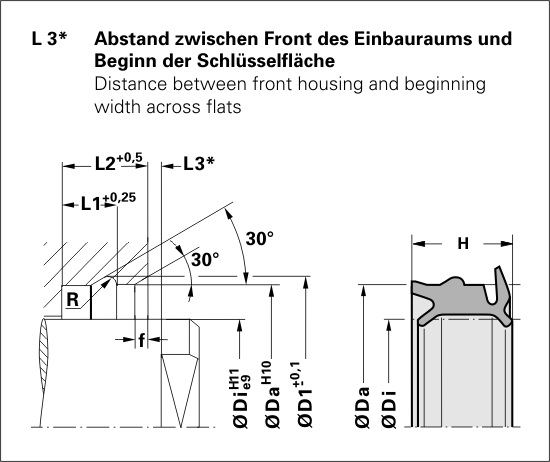 Are you missing materials or dimensions?
Feel free to contact us!
Our sealing experts will be happy to advise you!
Filter
| | Di [mm] | Da [mm] | L2 [mm] |
| --- | --- | --- | --- |
| Min: | | | |
| Max: | | | |
| | Material selection |
| --- | --- |
| Material: | |
| Material No. | |
| Profile | Di [mm] | Da [mm] | L2 [mm] | Material | Mat. No. | V | Quantity |
| --- | --- | --- | --- | --- | --- | --- | --- |