Fabric shaft seal for wind mills, outside sealing WGA-A
The radial seal type WGA is an outside sealing rotary shaft seal. It is especially used for rotational ouside sealing of shaft lead-throughs in wind mills, but is also deployed in aluminium, paper and steel industries together with shipbuilding. It has particular advantages in any application where corrosion, large diameters and difficult assemblies could be a problem for traditional metal case seals !
Versions: WGA-A (standard)
WGA-C (with friction optimised sealing lip)
Application Range
Pressure: ≤ 1 bar
Sliding Speed: ≤ 15 m/s
Temperature NBR/Fabric: -30 °C / +100 °C (+120)*
Temperature HNBR/Fabric: -40 °C / +150 °C (+175)*
Temperature VMQ/Fabric: -50 °C / +200 °C (+250)*
Temperature FKM/Fabric: -20 °C / +200 °C (+250)* * temporarily
Other materials are available for very high or very low operating temperatures. For detailled information, please look at the specific PDF catalogue or contact our application engineers.
Load product catalog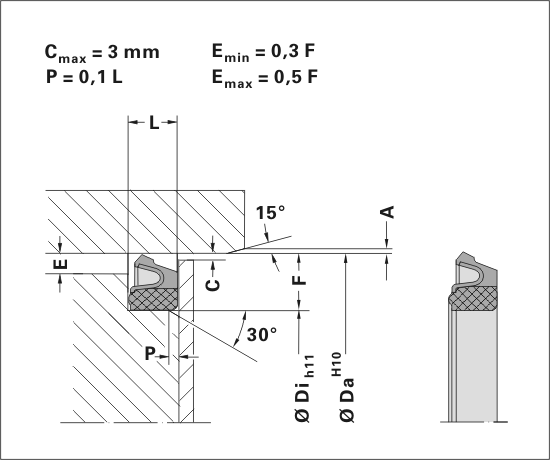 Are you missing materials or dimensions?
Feel free to contact us!
Our sealing experts will be happy to advise you!