Fabric shaft seal WGT
Shaft seal with back of fabric for heavy machine construction with friction optimised sealing lip. The radial seal type WGT is used for rotational sealing of shaft lead-throughs. Common areas of application are, for example, heavy machine construction, transmission construction and shipbuilding as well as the paper and aluminum industry. It has particular advantages in any application where corrosion, large diameters and difficult assemblies could be a problem for traditional metal case seals!
Versions: WGT-A (standard)
WGT-C (with friction optimised sealing lip)

Application Range
Pressure: ≤ 1 bar
Sliding Speed: ≤ 15 m/s
Temperature:
-30 °C / +100 °C (+120)* (NBR/Fabric)
-40 °C / +150 °C (+175)* (HNBR/Fabric)
-50 °C / +200 °C (+250)* (VMQ/Fabric)
-20 °C / +200 °C (+250)* (FKM/Fabric)
* temporarily
Other materials are available for very high or very low operating temperatures. For detailled information, please look at the specific PDF catalogue or contact our application engineers.
Load product catalog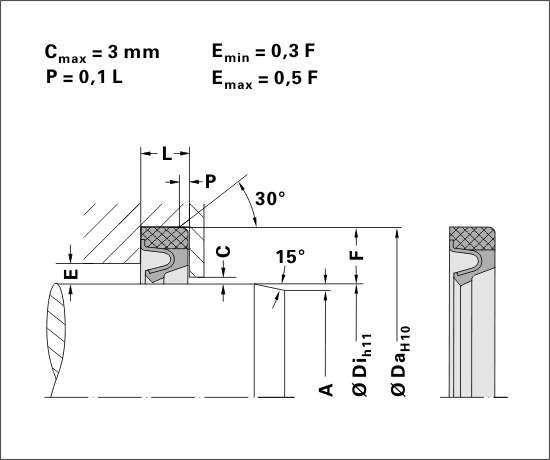 Are you missing materials or dimensions?
Feel free to contact us!
Our sealing experts will be happy to advise you!