Double action wiper 1S3
The PTFE wiper 1S3 is particularly suitable for applications in which outstanding low friction and good resistance to high temperatures and aggressive media are required.
A wide range of PTFE compounds for the sliding ring and elastomers for the prestress element makes the 1S3 wiper ideal for these applications and adaptable to awide variety of media and operating conditions.
The low breakaway/sliding friction ensures smooth movement even at low speeds. Depending on profile width and diameter, installation in closed and undercut housings is possible. There must be a pressure relief hole between sealing elements and wiper.
Application Range
Temperature: -30 °C/+100 °C
Max. temperatures dependent on selected o-ring material: -60 °C or +200 °C
Sliding Speed: ≤ 4 m/s
Standard materials: PTFE-Compound/Elastomere

Other materials are available for very high or very low operating temperatures. For detailled information, please look at the specific PDF catalogue or contact our application engineers.
Load product catalog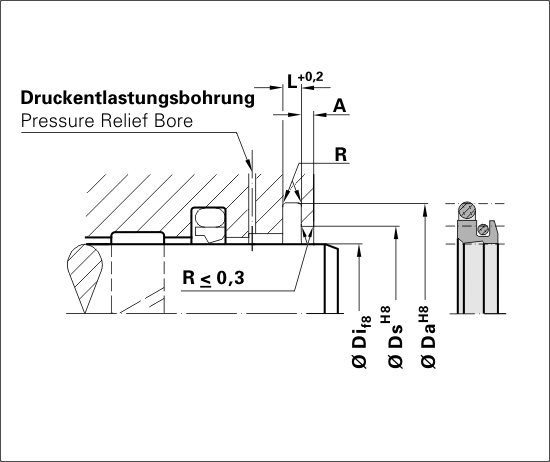 Are you missing materials or dimensions?
Feel free to contact us!
Our sealing experts will be happy to advise you!